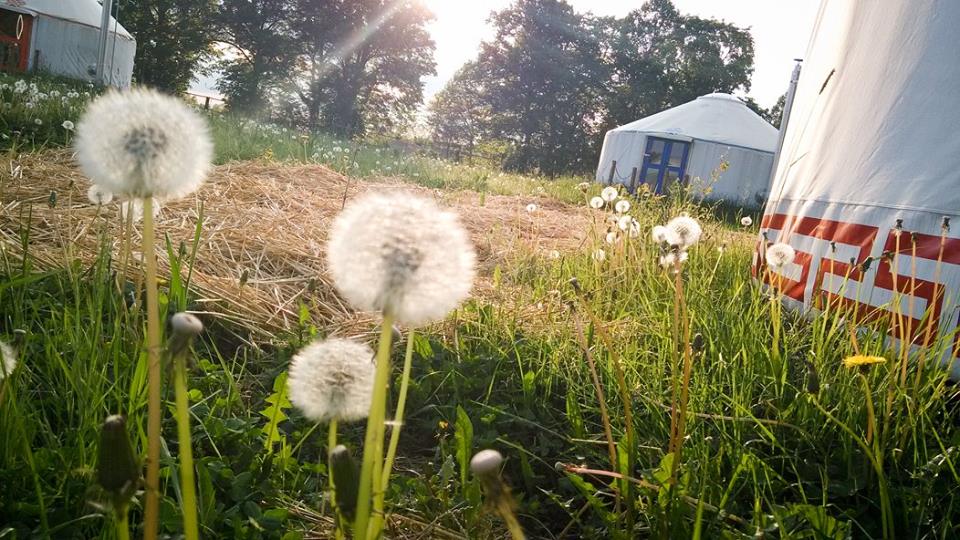 The festival takes place in a yurt camp close to a beautiful lake.
There are seven yurts dotted around with flowering bushes in between, a circus tent with a wooden dance floor and a large open tipi for our tea tent. There is running water and showers and compost toilets.
There will also be an open tipi structure which serves as our tea tent where we can chill out when we're not taking part in workshops and a main fire place where we can dance and sing at night.
There will be space for about 20 people to sleep in yurts and otherwise there's plenty of room to camp.
How to get there?
The exact directions will be sent to you when you book your place!
The festival is held at Jurt Camp near the village of Čimelice which is about an hour south of Prague. There are many buses each day.
More info on how to get there will be posted closer to the event and we will send out a carpooling spreadsheet to coordinate rides.
If you're flying in the closest airports are Prague, Frankfurt, Vienna and Munich but only a little further away are Bratislava or Budapest which have cheap and frequent bus connections to the Czech Republic.
Hitchhiking is easy, too..