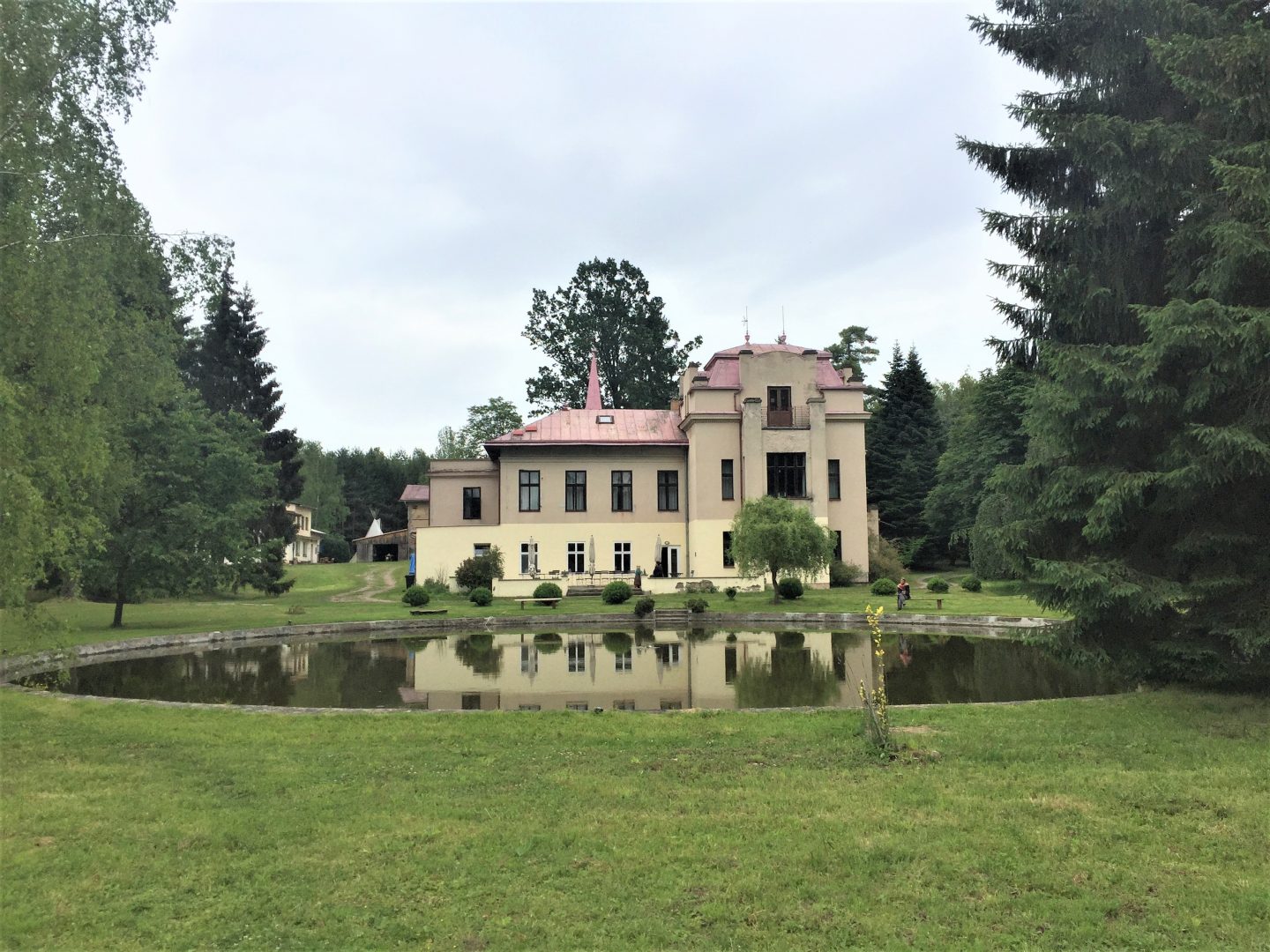 The festival takes place by an amazing old villa on a beautiful piece of land surrounded by gorgeous forest. There are sacred groves, a pond we can swim in and an enormous ten metre tipi for our sharing circles.
[If you have already booked your place you can see the welcome info page with more precise directions here]
The villa is home to a small, intentional community of 20 people who are experienced at hosting groups like ours and they will be taking responsibility for the preparation of the food. They will mostly keep to themselves and allow us to do our thing.
There will also be a tea tent where we can chill out when we're not taking part in workshops and a main fire place where we can dance and sing at night.
You can either sleep in a same sex dormitory room on a bed or bring a tent and camp besides some beautiful old trees.
How to get there?
The exact directions will be sent to you when you book your place!
The festival is held at the Skelnarka Centre in the east of the Czech Republic about 3 hours from Prague by train near a town called Kostelec nad Orlici – there are many trains each day.
The exact address is:
Sklenářka 458
Kostelec nad Orlicí
517 41 (CZ)
S 50.1069756, V 16.1696175
The festival begins with dinner on the 21st August and so we recommend that you catch the train below from Prague if you're coming by public transport: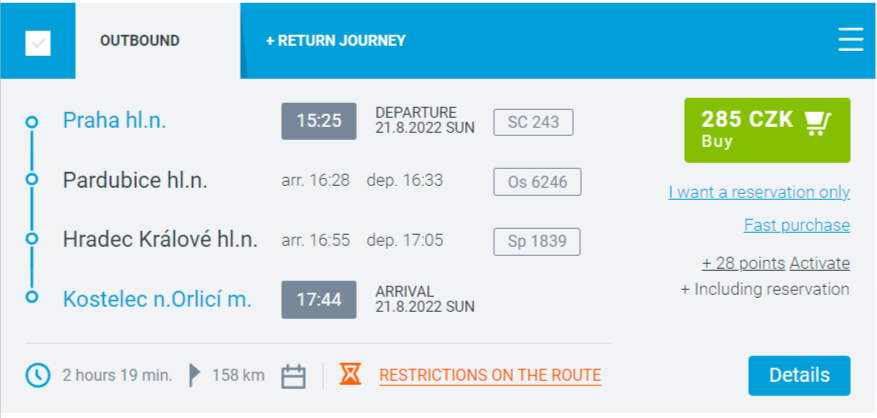 There are also later/earlier connections and you can see them at https://www.cd.cz/en/
If you're flying in the closest airports are Prague, Frankfurt, Vienna and Munich but only a little further away are Bratislava or Budapest which have cheap and frequent bus connections to the Czech Republic.
Hitchhiking is easy, too..